One of the most important aspects of self-empowerment is embracing and owning your inner self. In keeping with the values we uphold, our goal is to provide you with care, comfort, and certainty as we travel alongside you. Our main goal is to encourage your inner voice and allow your true selves to flourish.
What are all the things we keep in mind while manufacturing and launching any new product in market.
We adhere to give best quality always.
The backbone of everything we make.
Being the crystal clear & legitimate self.
Goodness with all natural ingredients.


Follikesh is a beautiful representation of care, health, and beauty. The most accurate reflection of who you are. Follikesh offers therapeutic care to ensure that, in our contemporary world, at every stage of your life, you retain and cherish your natural self, unashamedly. It is made for the progressive genders of today who believe in living their real self.
Our Relationship with
Healing Pharma
One of India's top consumer products corporation, Healing Pharma, which operates in the health, beauty, and wellness sector, has as its flagship brand Follikesh. In an effort to provide consumers with a brand that supports and encourages them to be true to themselves, Healing Pharma introduced the Follikesh hair care range of products. This line of products combines the goodness of health, well-being, and trust with numerous natural ingredients that provide superior benefits and meet contemporary needs.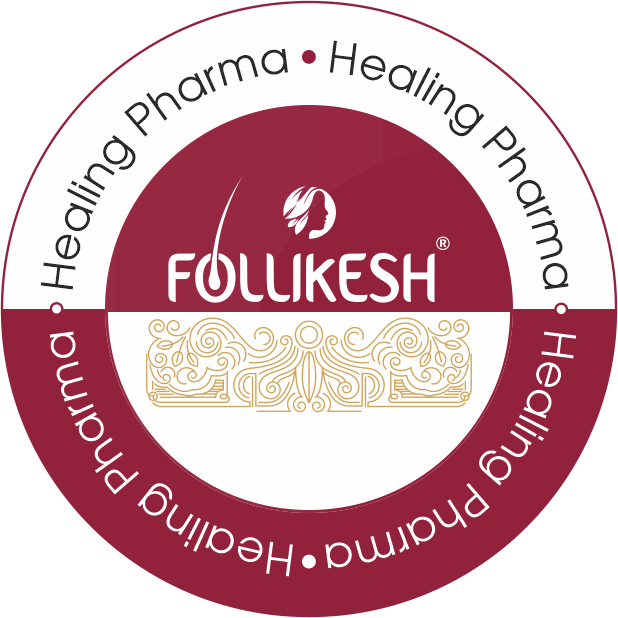 Our Most Popular
Products
Our effective and result oriented range of hair care products to make your healthy, happy & beautiful all time.