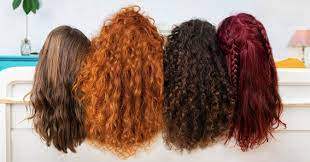 Our hair deserves all the love and care just like our skin. Less attention and nourishment on those tresses can make your hair dull, brittle, and damaged. Adopting a healthy hair care routine can do wonders for your hair while offering the ultimate volume and shine you have always desired. All you have to do is get some time from your daily schedule and indulge in self-pampering with these excellent hair growth tips to follow at home for all hair types.
Cleanse your hair
The secret to healthy and clean hair is washing away all the dirt, grime, and excess oil production with a mild shampoo. Choosing the right shampoo that is gentle to your hair with all the natural active ingredients plays a pivotal role. Try Follikesh Onion Hair Shampoo to soothe your scalp while moisturizing the hair follicles for new hair growth.
2. Oil more often
The best practice for healthy and nourished hair is massage. Gentle massage over your scalp on regular basis boosts blood circulation on the scalp while stimulating new hair growth. Try massaging your hair with Follikesh Onion Hair Oil to restore hair fall, improve shine, and nurture the scalp.

3. Protect your hair
The weather and environment have a lot to offer. Our skin and hair are vulnerable to all the environmental effects including sun damage. Just like protecting skin with the right sunscreen, our hair needs protection too! Follikesh Onion Hair Growth Serum with UV (SPF-15) Protection promises to take care of your hair throughout the day, even under extreme weather.

4. Manage wet hair with care
Every time you wash your hair, you must have noticed how fragile your hair gets post-wash. It gets easily frizzy and prone to breakage right after the shower. You need to be extremely kind and gentle to your hair while refraining hair from rubbing against your towel or brushing.

5. Avoid using different haircare products
Those who use multiple hair care products in their daily hair care routine tend to experience more hair damage than others. Infusing two different brands can cause your hair to retaliate while causing much more damage than usual. Choose your hair care brand wisely that is more gentle, more powerful, and paraben-free. Follikesh as a brand has got you covered with its premium and chemical-free range of best hair care products.

6. Protect from heat damage
Styling with curling irons, blow dryers, and straighteners have proven damage-causing effects on your hair. Although you may get the desired look for a day, the damage caused by heat stays for a long time.

7. Eat well
Include fruits and vegetables in your daily diet for healthy hair, skin, and body. Eating a nutrition-rich diet boosts the quality of hair while ensuring regrowth.

8. Use satin pillow
Although using satin pillow covers doesn't have a direct impact on hair growth, it helps in avoiding hair damage caused due to friction.

9. Rinse hair with normal water
Hair becomes prone to damage when washed with hot water. While washing, hot water has the ability to open the pores of the cuticles while leaving them brittle and dry. Instead, rinse your hair with light warm, or normal water to avoid further damage.

10. Trim your split ends
Now you can reverse the signs of damage by generally trimming those damage-causing split ends. The reasons could be many for split ends but chopping them off is the only option to enhance the beauty and promote healthy hair growth.