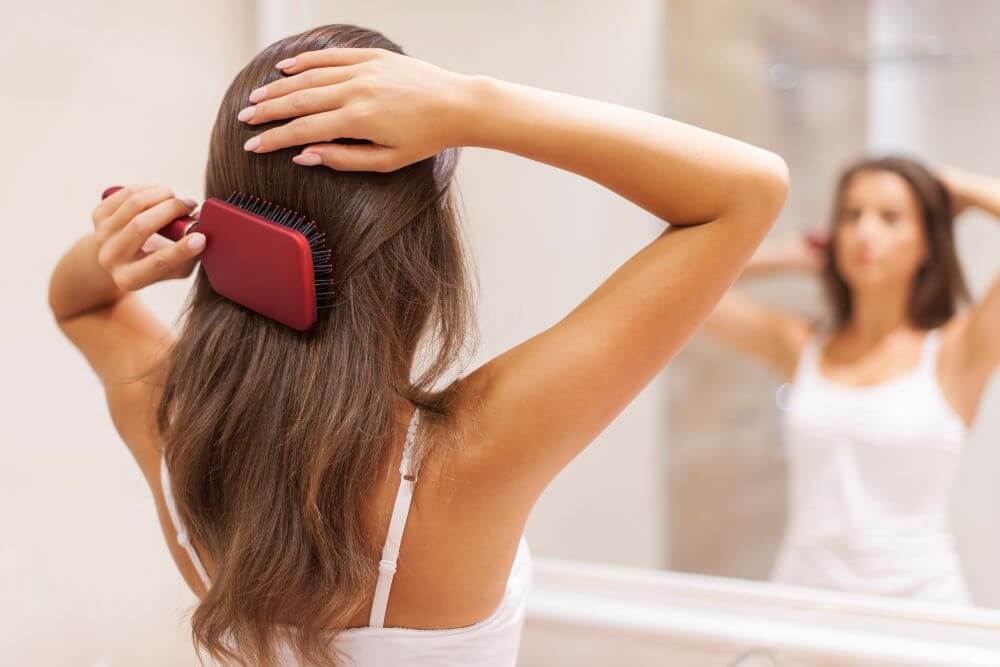 Suffering from abnormally parched and lifeless hair is highly common, especially during winter. If you have been neglecting all the red flags due to your hectic schedule, now you can easily add life to your hair with these amazing hacks at home.
Home Remedies for Quick Dry Hair Fix
Banana Mask for Dry Hair:
Enriched with carbohydrates, potassium, vitamin B6, C, magnesium, and natural oils, banana offers ultimate hydration to your scalp that keeps them moisturized for a prolonged duration. Moreover, the nourishing feature of bananas helps prevent split ends while smoothening the strands.
DIY tips:
Mash a banana in a bowl and blend to make a smooth paste. You can add your favorite essential oil for a paste-like texture. Gently dip a brush in the bowl full of paste and evenly apply it all over your hair and scalp. Allow it to stay at least an hour and rinse it off with lukewarm water.
Avocado Mask for Dry Hair:
Avocados can help you achieve silkier tresses. Enriched with vitamins A, and E, amino acids, saturated fats, and other minerals, avocado masks can naturally boost your dry hair. It effectively conditions and nourishes the scalp and damaged-prone hair.
DIY tips:
Take a ripe Avocado, peel it, and mash it in a bowl. Add one raw egg to it and whisk to make a fine paste. Apply this prepared paste to your hair and let it stay for at least 20 minutes before rinsing it off with shampoo.
Egg yolk Mask for Dry Hair:
Egg yolk has been used in the hair care industry for a long for its moisture-locking ability. It is power-packed with biotin, vitamins A and D, and folate to off ultimate moisturization to hair strands with a shiny texture.
DIY tips:
Take two egg yolks in a bowl. Add a small amount of water and whisk until it forms a smooth paste. Take a brush, dip it into the paste and apply the paste thoroughly to your hair. Let this paste stay in for at least 20 minutes and rinse off with shampoo.
Yogurt Mask for Dry Hair:
We all know how excellent yogurt for our skin but it's even better for hair is. Enriched with lactic acid as a cleanser, this ingredient scraps out dead skin cells from the scalp while moisturizing frizzy hair.
DIY tips:
Take two teaspoons of Olive Oil and add it to one cup of plain Yogurt. Blend well to form a smooth paste and apply to your hair and scalp using a brush. Let this paste stay for 20 minutes and rinse with cold water.
Aloe Vera Mask for Dry Hair:
Who doesn't know Aloe Vera? We all know about its versatile benefits. Enriched with vitamins A, C, and E, this ingredient excellently triggers cell turnover by conditioning the damaged hair. This is one of the best ingredients to treat dry hair due to its high water content. In short, it works as a deep restorative conditioner.
DIY tip: Extract the gel from the Aloe Vera leaf with the help of a spoon and grind it to make a smooth paste. Add 2 drops of Rosemary oil to it and mix. Apply this paste evenly to your hair by making sections. Let the paste stay for at least an hour and wash it off with cold water.