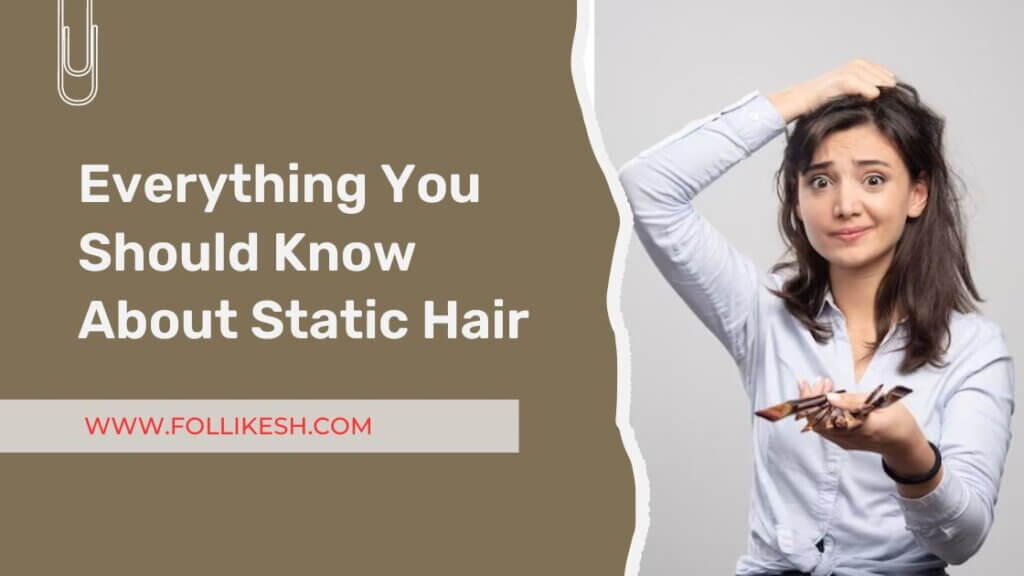 Recently you've been combing your hair, only to realize your hair gets too sticky and straight. The static effect on hair strands looks like they've been electrically charged. But, in reality, it is a growing concern that can drop your hair down flat. Everyone with extremely dry hair 
Battling with static hair care product can be due to various reasons such as poor hair care routine, poor quality of hair, undernourished hair, etc. Usually, static hair is visible when they stick to the comb everything you move the comb to detangle hair. This usually occurs during the winter season as the hair gets dry and is prone to breakage. Anyone with a dry scalp who doesn't have enough oil on the scalp and hair strands might experience static hair. An adequate amount of moisture protects hair from damage. Those with inadequate moisture suffer from the dryness of hair. 
Other things that can trigger static hair:-
Using heating and styling tools frequently without heat protectant for your hair.
Using chemical hair care products, bleaching, or other chemical infused treatments on your hair.
Washing hair with hot water.
Ways to tackle static hair
– Usually dry hair creating static on the comb needs moisture on regular basis. Hence ensure to nourish your hair strands and scalp with the best hair oil on regular basis.
– Those tresses that look dull and lifeless might show a deficit of nutrients. Hence, taking support from a supplement can do wonders to save your dull scalp and tresses.
– Use good quality chemical-free hair care range of products to ensure they don't deteriorate.
Hair care routine to hydrate and prevent static
It is best to cease hair from drying out to prevent static. For this, you should incorporate clean, sulphur and paraben free hair care products like Follikesh into your ideal hair care routine. Enriched with onion and other essential herbs, the Follikesh onion hair oil truly replenishes and moistures the hair and scalp while ensuring they don't feel sticky or dried.  Following the hair care routine with Follikesh onion shampoo will ensure your hair are less prone to damage and dryness. The herbal ingredients profusely hydrate and repair hair from drying further. Those with sensitive scalps can choose a premium hair care range from Follikesh to explore their hair healthy, shiny, and bouncy.