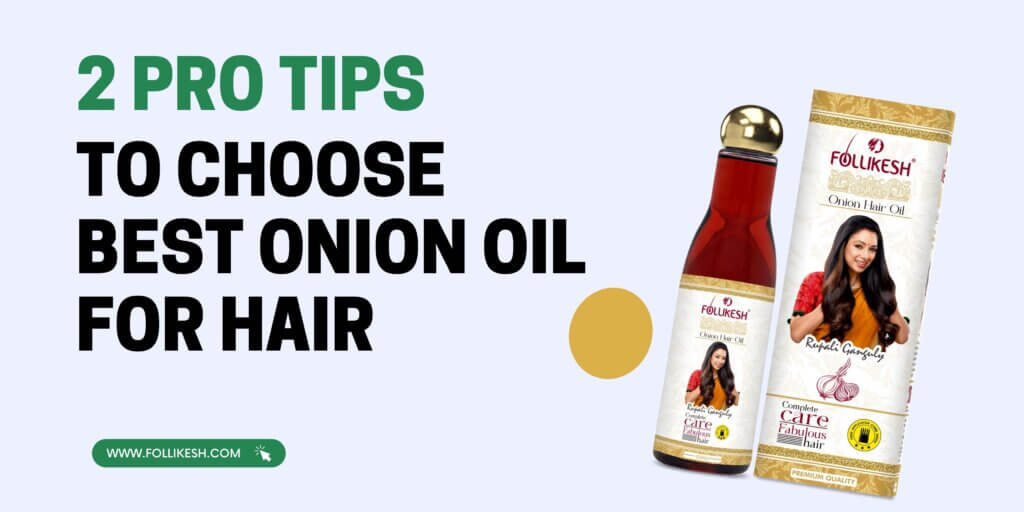 Hair care lovers have always loved onion hair oil for hair. And those who are using this ingredient for quite a long know the real power of onion hair oil for hair. With the growing popularity of onion hair oil in the past few years, there are many brands involved in the formulation of products including onion hair oil. As so many onion hair oils hit the market shelves, anyone could get confused about which one to choose. Especially the situation becomes challenging after reading each bottle claiming it's result-driving and high-quality potential. If you are confused as well, we are here to help you hunt the best onion hair oil.
2 expert tips to find the best onion hair oil for your hair
Here we are sharing two expert tips with you to buy the best onion oil for hair while you are buying online or offline.
1. Look for safety
Ensure to look for your product whether it is free from any kind of fragrance, preservatives, and other irritating ingredients that could cause allergy. The risk of buying and using hair oil that is not safe on the scalp could also ruin the existing environment of your scalp. Also, any product with harsh chemicals can trigger issues of hair breakage, dandruff, or hair fall. Make sure you are using a product that is totally safe to use and has gone through quality checks.
2. Zero toxins and chemicals
Usually, there are two types of hair oil that you can use for your scalp, one is with pure onion and one is with a carrier oil. It is best to have a pure blend of onion oil to intensify the result of hair oil on your scalp. Therefore, ensure your product is free from all the toxins and chemicals that could deteriorate the health of your hair and scalp. Instead, choose something that is natural and gentle on your scalp. Hair care products with even the slightest amount of chemical or harsh ingredients can damage your scalp and hair in the long run.
Did you try Follikesh Onion Hair Oil yet?
Follikesh onion hair oil is a beautiful blend of multiple oils that aims to benefit your scalp and hair. It is extremely safe for regular use and free from harmful chemicals. You can witness noticeable results in just a few months of its use. You can count up on this oil you're your everyday hair care routine.
Wondering what's so special about this hair oil?
This hair oil is a silent healer for all your hair problems. Enriched with the goodness of onion as the primary ingredient, it helps hair to grow at great speed. The other supportive ingredients such as almond oil, tea tree oil, soya oil, argan oil, shikakai oil, olive oil, and black sesame oil multitask on hair and scalp. This carefully formulated blend helps prevent hair from breaking, combat premature greying, strengthens hair from its roots, and nurtures the scalp to recreate a healthy scalp environment.
To sum it up
Save the above-listed tips and do consider them while choosing your next hair care product. These easy yet fabulous tips can help you fetch the best onion hair oil online from the comfort of your home. Follikesh onion hair oil offers the best quality product at a great price.