How Shikakai Extract Helps In Hair Growth?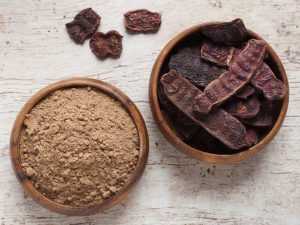 Shikakai is an herb that is particularly useful for reducing hair loss and dandruff. Due to its purifying and antifungal qualities, shikakai can be used alone or in a shampoo formula with reetha and amla to help manage hair loss and prevent dandruff. In addition to giving the hair gloss, it also delays graying.
Vital vitamins are abundant in shikakai. Its vitamin C content helps encourage hair development by boosting the collagen in your scalp. It is also a fantastic source of antioxidants, which guard against the harm done by free radicals.
Your hair strands will be strengthened and your hair fall will be decreased by using the shikakai oil variation of the plant. Additionally, it aids in the elimination of dandruff and other hair and scalp issues. Due to its abilities to strengthen and condition hair, shikakai is a common ingredient in shampoos and other hair products.
Shikakai Hair Oil aids in accelerating hair development and shields hair from dandruff. Shikakai Oil is made just using shikakai extracts, which are highly prized all over the world. It keeps the scalp healthy and the hair lovely, which is very good for the hair and scalp.
Saponins, vitamins, and antioxidants included in shikakai oil give your hair shine. Additionally, this natural cleanser has a moderate lather that gently washes your scalp and hair while enhancing the texture of your hair.
It acts as a cooling agent and calms your scalp as a result. Your hair growth is impacted by a dry, unhealthy scalp. Shikakai gently washes your scalp while encouraging sebum secretion, which aids in reversing your scalp's dryness. Shikakai also eases itching and inflammation in the scalp, promoting the healing of the scalp.
It is a completely natural hair cleaner that is easily accessible at nearby supermarkets and online and promotes hair development.
Antioxidants abundant in it aid in the battle against free radicals that harm your hair and scalp. Your hair is gently detangled thanks to its mild washing action, preventing hair breaking and ensuing hair loss.