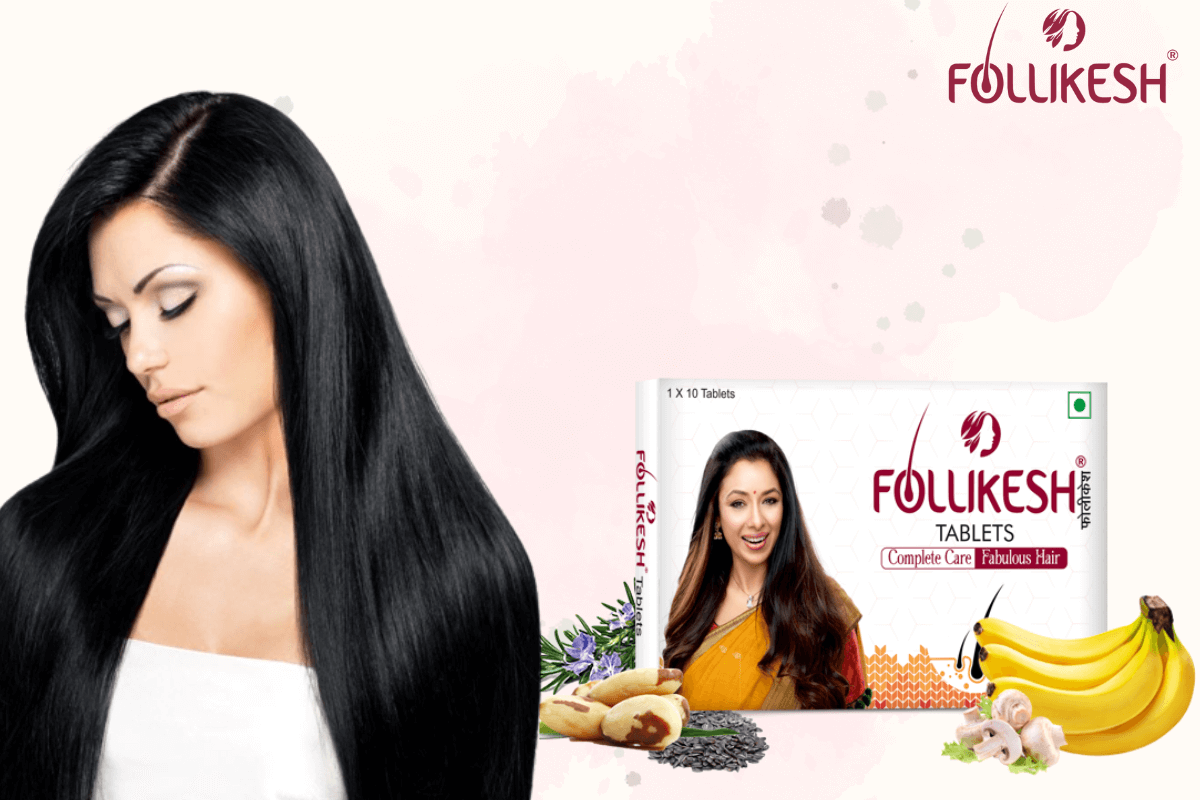 There are no hidden secrets to fabulous hair and skin as it appears the way it is treated. Some of us put in a lot of effort in trying our hands on everything expensive whatever we come across in the supermarket. There are numerous supplements and topical serums to enhance the structure and volume of hair. However, not all of them show promising results. But when it comes to excellent hair health, maximum experts suggest Biotin.
Also known as Vitamin B7, Biotin is water-soluble and is naturally available in various food items such as nuts, eggs, and fruits. It is the primary ingredient that helps in supporting overall hair quality from the inside out.
Biotin for hair growth
Protein is the primary component of hair also known as keratin. This protein can be obtained from the foods we eat or as an additional supplement. This powerful vitamin helps in contributing to healthy hair growth. However, a deficiency of this vitamin can also lead to gradual hair thinning or discoloration of hair.
Other benefits of Biotin
Additional biotin consumption helps in enhancing the metabolism process in the user. It excellently helps in breaking down fats, carbohydrates, and proteins while converting the same into energy utilized by the body.
One of the top most reason for consuming biotin in addition on regular basis is to pump the heart for smoother blood flow and inhibit any kind of heart-related issues in the user. Biotin also aids in reducing the low-density lipoprotein, minimizing the risk of heart failure in the future.
A healthy intake of Biotin among moms indicates healthy pregnancy for the mother and the child. Moreover, it also helps in supporting newborn babies who are breastfeeding.
When taken Biotin on regular basis, it helps in offering healthy and glowing skin eventually. This is because Biotin in additional amounts helps in adding an extra protective layer to the skin while preventing it from further infections and allergies.
Biotin when consumed as a regular dietary dosage, it helps in enhancing the quality of hair by adding more strength to it. Result? Stronger hair with less hair damage and hair fall. Bring more shine and volume to your regular or dull hair with the regular intake of the daily dose of Biotin.
How much Biotin is okay to take?
Although there is no daily recommended dosage specifically mentioned by the hair care experts for biotin, those who are suffering from a deficiency usually follow the approximate dosage mentioned below:
0 – 3 years – 10-20 mcg of Biotin
4 – 6 years – 25 mcg of Biotin
7 – 10 years – 30 mcg of Biotin
10 and above – 30-100 mcg of Biotin
However, it may take at least 03 – 06 months to see the noticeable result of Biotin on hair. 
Try Follikesh Hair Growth Tablets made from natural ingredients for stronger and shiner hair from within. Formulated using L-Methionine (Brazil nut), Biotin (Banana), L-lysine (Mushroom), and L-Cysteine (Sunflower Seeds) these tablets shows marvellous result on rejuvenating and strengthening the hair follicles for rapid hair growth. 
**These tablets are meant to be taken under expert supervision only. Those who are pregnant or lactating mothers should avoid taking these tablets.