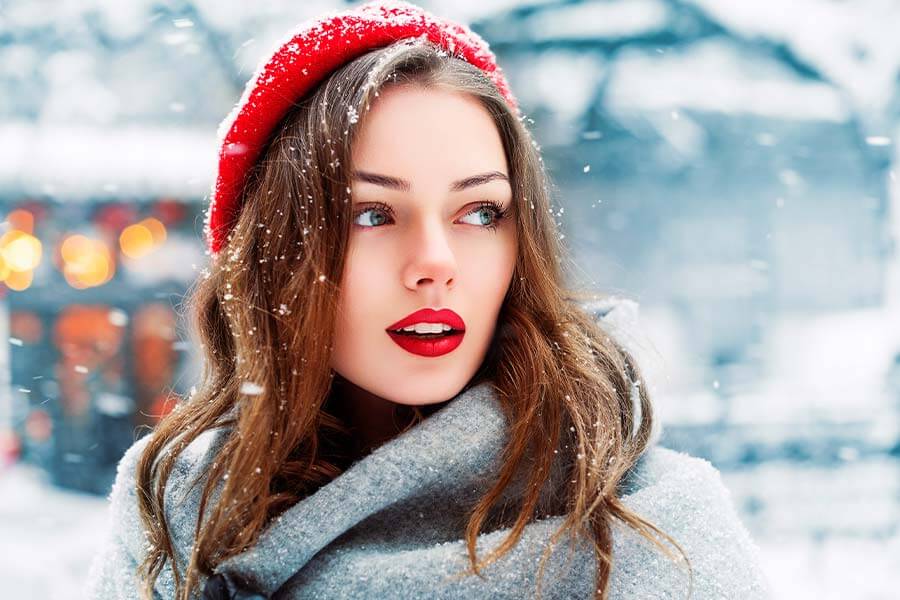 Breezy winters are usually not very kind to our hair. The dipping of temperature causes dryness affecting the skin and hair. It extracts moisture from the hair strands while leaving them dehydrated and dull. Lack of moistness in hair indicates hair breakage. Losing hair each time you wash or losing more than a few strands each time you comb during winter is common to experience. However, have a solution now!
Home remedies to avoid hair fall in winter:
Do not bathe hot
Winter makes the whole bathing experience scary if the water is not hot. But do you know washing hair with hot (extreme) water can eventually damage your hair quality while leaving them dull and fragile? Instead, stick to the habit of washing your hair with normal or lukewarm water to avoid further damage to your hair.
Oil more often
Your hectic schedule is not allowing you to pause and oil your hair as you'd do during your schooling? The winter season comes with extreme dryness. Hence, it could be challenging to keep your skin and hair well-nourished and in top condition. The scalp absorbs whatever you apply to it. Not oiling properly to keep them hydrated and nourished can lead to dry and undernourished hair with a brittle texture. Ensure to fuel your hair and scalp with oil and at least 15 minutes of massage to regain the lost moisture. 
Pick your products wisely
The winter dryness is already doing all the harm to your hair, so those using regular (random) hair care products should immediately switch to sulfate-free alternatives. It will eventually minimize hair damage while offering excellent moisturization and nourishment to already brittle hair during the chilling weather. 
Treat naturally
Your hair is nothing but the crown of glory that needs to be pampered, cared and nourished with all the good ingredients of course. Follikesh offers a naturally derived premium hair care range to keep your hair shining and growing even under harsh weather like winter. Zero involvement of chemicals, sulfates, and parabens makes these products ideal for both men and women throughout the year. Each product is designed carefully to deliver nourishment and hydration while treating damaged hair to breathe.