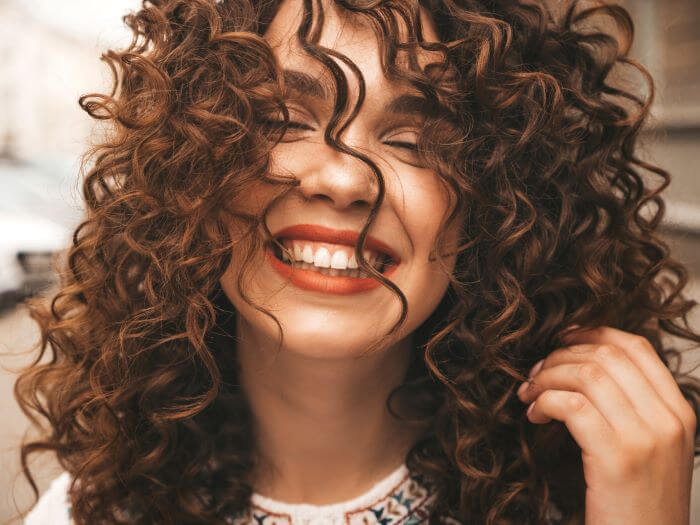 The not-so-easy life gets more complicated when you have curly and unmanageable hair. As much as curly hair enhances the beauty to the next level, maintaining those perfect curls, washing and drying can be challenging. Moreover, brushing those curls without frizz, styling without applying loads of products, and getting your hair prepared for the outing at least an hour before are some additional curly hair woes.
If you've been spending a fortune on your hair products for the sake of disciplined curls, we have curated the best home remedies to end all your curly hair woes. Trying out these easy DIY hacks at home can make your curls more manageable while delivering all the moisture, de-frizz, and nourishment to your tangled curls. The reason you'd love these recipes for two reasons, easy to prepare and apply and it's free from chemicals.
Let me take you through the result-driven home remedies for curly hair that you should be incorporating into your hair care routine for healthy hair.  
What it does do?
Avocados have healthy fat that reinstates smoothness to your frizzy curls. It is enriched with high Vitamin E and B content which is essential for escalating hair growth. Also, avocados are great to enhance the tame while soothing frizzy stubborn curls.
How to prepare:
Pick a ripe Avocado, mash and blend it with one teaspoon of Honey in a bowl. Ensure to add two teaspoons of Extra Virgin Olive Oil and at least two to three drops of your choice of essential oil. Mix it well to create a smooth paste. Now gently apply this paste on your scalp and hair and keep it for 30 minutes. Rinse and shampoo, as usual, using mild and chemical-free products.
What it does do?
Frizz is extremely common that can knock down your hair care game at any point in time. Those who have curly hair can get frizz-free and manageable hair with the use of Eggs. High in protein content, eggs can explicitly moisturize, offer shine and strengthen hair follicles.
How to prepare:
Break one egg in a bowl and whisk. Add two teaspoons of Honey and Yoghurt and whisk again to form a smooth texture. Evenly apply the mixture to your hair starting from the roots to the ends. Cover your head with a shower cap and let it stay for at least an hour before you wash it.
What it does?
Apple Cider Vinegar (ACV) is considered one of the best home remedies to manage stubborn curls. This ingredient works as a natural clarifier as it helps in eliminating long-time chemical build-up that must have been caused by random products. It further helps restore the natural pH balance of the hair and scalp while concealing the hair cuticles for shiny curls.
How to prepare:
Take a bowl and mix an equal amount of Apple Cider Vinegar and water. Right after shampooing your hair, pour this mixture on your hair and scalp. Keep your hair drenched in the mixture for at least 8 – 10 minutes and rinse with normal water.
What it does?
If your curls are tough to handle, try hibiscus flower paste on your hair for naturally smoother curls. This flower works fabulously for eliminating toxins while stimulating circulation in the scalp.
How to prepare:
Get a few hibiscus flowers and give them a nice wash before using them. Now grind the flowers with a few leaves and some water to make a fine paste. Now gently apply this paste to hair and leave it for at least 15-20 minutes. Wash your hair with normal water and avoid shampooing the same day.
What it does?
High in whey protein and casein, milk nourishes the scalp and improves hair follicle growth. Those with unmanageable curls can make the hair soft, shiny, and more manageable.
How to prepare:
Take two teaspoons of Milk in a bowl and add one medium-sized banana to it. Further add one raw egg, two teaspoons of honey, and four teaspoons of Extra Virgin Olive Oil. Blend it well to prepare a smoothie-like consistency. Now gently apply this paste to your hair and scalp evenly while combing your hair with a wide-toothed comb. This will ensure the even distribution of the paste over the scalp and hair. Make sure to keep your head covered with a shower cap for at least 30 minutes and rinse.
Now you can get defined and bouncy curls that are more manageable with Follikesh premium range of hair care products. Pick this up to hit the refresh button of your healthy hair care routine.