I have always been a vivid brand follower for a while now. Just like I'd feed my skin with the best (toxin free) skincare products, I was constantly searching for a reliable hair care brand as well. I was clear with my search with the primary rule for a hair care product – close to a natural formulation with some well proven ingredients and free from sulphate and paraben. My search for the ideal hair care range was almost over when I was introduced to the premium hair care brand – Follikesh!
To my surprise, this revolutionary hair care brand has perfectly cracked the necessity of a 'one-size-fits-all' approach. This premium hair care range from Follikesh offers miraculous results to all hair types. It's been a while now that I've been using Follikesh, it already has hair oil, shampoo, hair serum, and edible tablets to explore. Since I carefully choose products for my skin and hair, I was pleased with the formulation of the products that were free from chemicals and impurities. My first go-to product was their Follikesh onion hair oil and I was excited to experience the results of natural onion and other herbal ingredients. The formulation was truly reviving for my tired, frizzy, and dull hair. Also, I could notice a gradual rise in volume as well to flourish my crown of glory.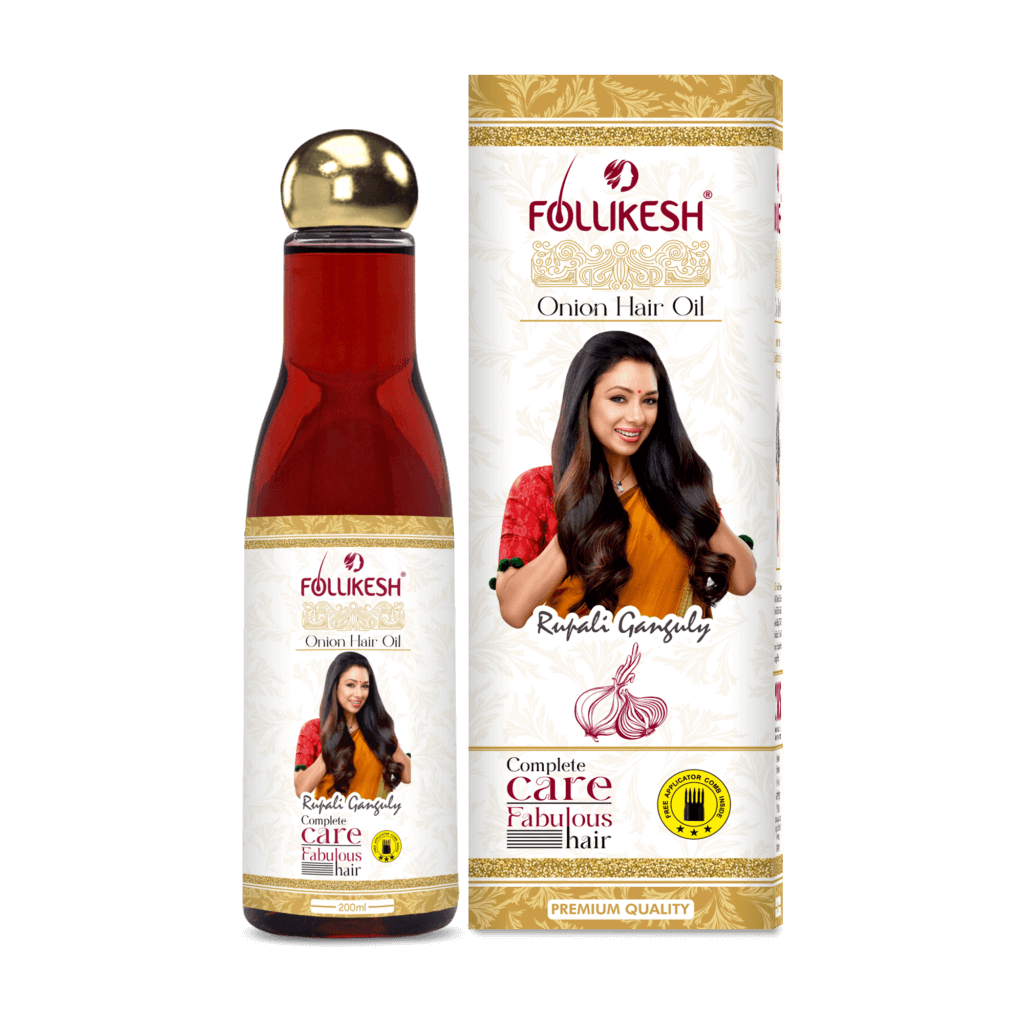 Apart from onion oil, it was a wonderful blend of almonds, soya, black sesame, tea tree, shikakai, argan, and olive oils. I got obsessed with my champi sessions while sticking to a routine of oiling hair every twice a week. To my surprise, the formulation suited brilliantly to my hair and scalp without leaving any greasy or super sticky effect behind. Bonus, it smells great! With multiple herbal ingredients, this hair oil superiorly invigorates the follicles for considerable strength, hydration, and hair growth. The packaging of the products is extremely compact, light, and easy to port along in the tote bag. I always carry Follikesh onion hair oil during my vacation and work travels. I totally recommend everyone should try the Follikesh range to boost collagen, keratin, and blood circulation in the scalp. I can completely rely on this brand for all my hair care concerns including hair thinning, dandruff, and breakage. Hope you'd try Follikesh too!