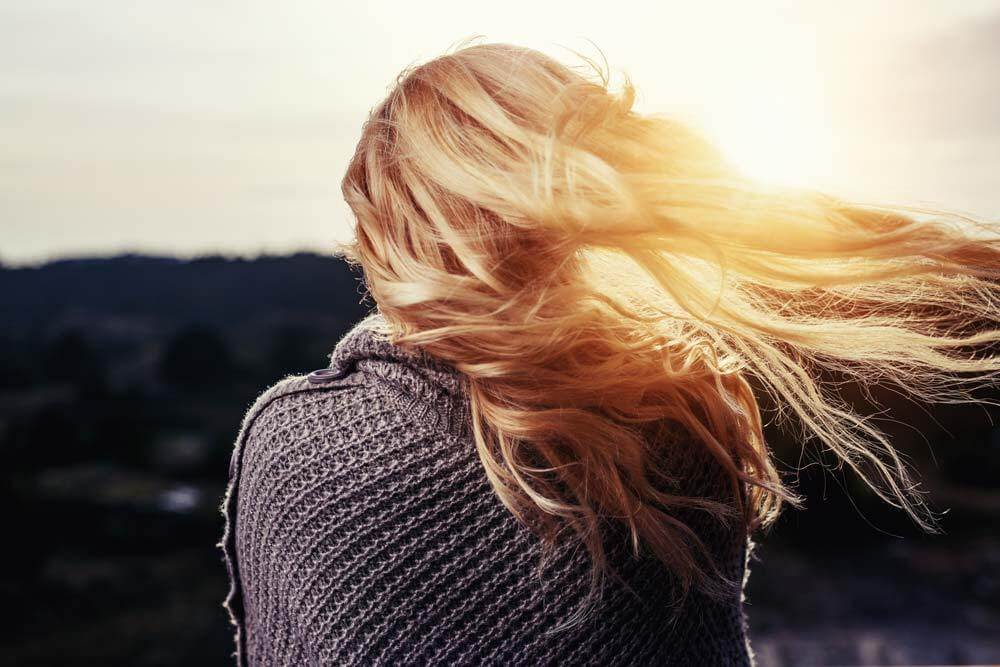 Summers are excellent to spend more time outdoors, maybe with your friends or family. Who wouldn't love to get that extra dose of Vitamin D? I'm sure we all would love to! Although stepping out in summer does wonders for your skin, reports are suggesting adverse impacts of UV rays on the hair and scalp. Yes, you read it right. Over-exposure to harmful UV rays can be one of the major reasons for hair fall.
How it affects?
Hair is vulnerable enough to break and lose its shine every time it is treated harshly. For anyone who steps out in strong heat, exactly when the UV radiations are very strong, the rays penetrate deep into the hair leaving them dry, frizzy, and discolored at times.
The UV rays have the potential to directly impact the hair shaft, a nonliving cell, by depleting the hair proteins present within the shaft. It further minimizes hair lipids, and moisture while leaving them dull and brittle. These harmful rays can also lead to psoriasis and eczema as the rays produce carcinogens in skin cells over the scalp.
According to the reports, too much exposure can cause premature graying of hair ultimately leading to hair protein loss. This noticeable damage further continues to get worse with the amount of time you spend under the sun without any sun protection. Even though there are multiple hair loss reasons, the good news is that you can protect your hair from the harmful sunlight as you do to your skin.
Ways to avoid damage
Limit your outings while choosing a shady area. Make sure to carry an umbrella, scarf, or cloth whenever you head out during the day. Covering your hair can contribute to reducing damage.
Plan your outings accordingly when the sun's rays are not much stronger. UV rays are considered to be strongest anytime between 10 am to 4 pm in the day.
Use UV SPF protection-infused hair serum or hair mask before going out under the sunlight. Follikesh Hair Serum with UV SPF Protection has its own benefits and certainly works wonders for your hair throughout the year, especially in the summers. 
How Does Follikesh Hair Serum Help?
There are hundreds of products available in the market, but when you choose Follikesh Hair Serum with UV SPF Protection, you end up choosing something that is formulated naturally without any chemicals involved. It is specifically designed using Octyl Methoxycinnamate that helps in absorbing and reflecting harmful rays away while protecting your scalp and hair. This UV SPF-15-infused hair serum further reduces the damage by improving hair growth, stimulating the hair follicles, and minimizing dullness. 
Keep your hair moisture locked and nourished throughout the summer and rainy seasons with Follikesh Hair Serum. To achieve optimum results, try other products from the Follikesh range such as the hair growth tablet, onion-infused hair oil, and shampoo as your hair needs much-needed care from the inside out.