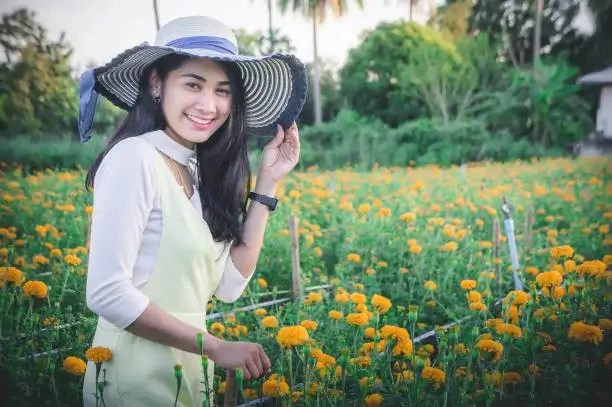 Healthy hair is no less than God's priceless gift as it plays a vital role in describing the beauty in women and masculinity in men. It is one of the assets that no one wants to lose but with growing time, common factors or daily activities may destroy the natural beauty of your hair. Each one of us wishes to have healthy, well-moisturized, and shiny hair for all life but it cannot be easy to achieve if you fail to take proper care of them from the beginning.
In the busy and hectic life we have, we hardly get time to pamper ourselves, but 'me-time' is a must for all. It is technically not possible to visit the Salon or Spa and spend hours getting healthy hair. In such a situation it might be a complicated task to get your lost beauty back. Here are ten fantastic ways to make your hair grow faster while being at home.
1. Often moisturize and massage
The best way to treat your hair in the right way is by moisturizing it every other day. Going natural is the best option for all time. You can use the perfect blend of onion oil, almond oil, olive oil, shikakai oil, argan oil, and tea tree oil on your hair to get naturally long, thick, and beautiful hair. Yes, we are talking about the Follikesh Onion Hair Oil!
The longer you leave the oil in your hair, the more beneficial it can be. Avoid washing your hair every day as it can make your hair dry and rough. Ensure to rinse your hair every time you've applied Follikesh Onion Hair Growth Oil.
A healthy circulation of blood is essential for hair follicles to work efficiently and grow new hair. A regular massage can not only do wonders for your mind but also your scalp. It boosts the circulation of the blood in your scalp which results in rapid hair growth. Make sure that there are no oil, dirt, and dead skin cells collected on the scalp while you massage because it will make it difficult for the new hair to grow. Gently massage your scalp with shampoo to get rid of the accumulated dirt.
2. Include fish in your diet
A healthy diet works wonders for the overall growth of the body. However, the right food in your diet will not only benefit your skin but also nurture your hair. The Omega-3 fish oil has amazing hidden properties that boost the rate of hair growth.
Scientifically it has been proven that low omega-3 fatty acids in the body can reduce the growth of hair. Most of the time, Omega-3 fatty acids deficiency is the primary reason that your hair gets weak and lifeless. You can see noticeable results within a few weeks when you are on a fish diet high in Omega-3 or taking Omega-3 fish oil supplements.
Here are the lists of fish that are high in Omega-3 Fatty Acids content:
| | |
| --- | --- |
| Fish | Omega-3 Fatty Acids Content |
| Salmon | 7828mg |
| Clams | 0.25 milligrams (3 ounces) |
| Sardines | 5341mg |
| Herring | 2630mg |
| Shrimp | 0.15 to 0.29 grams (single serving) |
| Anchovies | 597mg |
Apart from this, Chia seeds are an excellent source of Omega-3 oil while you can find a small quantity of oil from the ground flaxseeds and walnuts as well.
3. Refrain from using a blow dryer
The most damaging stuff you can do to your hair is through blow-drying your hair because intense heat is not suitable for the growth of your hair and scalp. Try to minimize the use of the blow dryer as it can make your hair lifeless in a short span. Even though drying your hair naturally might consume little time, it is the healthiest way to keep your hair evergreen for a long. As blow-drying hair comes up with many drawbacks, air drying your hair will not cost much on locking your rich look.
4. Protect your hair from chemical-induced products
To get a beautiful look on, sometimes you might end up applying too many harsh chemical products to your hair. By doing this, you are actually going against your hair, and its beauty goals while damaging it. Staying simple and natural is the major secret to making your hair grow longer quickly. Pick a natural product for your hair that is made from the finest natural ingredients that are specially made to hydrate and repair damaged hair. Follikesh – the completely natural and chemical-free range can be your ultimate solution to own healthy, shiny, and fabulous hair.
5. Pick the best Cleanser
There are so many conditioners and shampoos out in the market, and you are just baffled to pick the right one for your hair. Don't be in haste and pick any random product that may have a reverse effect on your hair. This may cause a lot of damage to your hair and appearance. The Follikesh Onion Hair Shampoo is the ultimate hair-restoring formula that helps your hair strengthen while reducing damage. This Onion infused shampoo is specially formulated to cleanse and nourish your hair with essential herbs, vitamins, and nutrients that will give your hair a huge strength to breathe even under extreme situations. It also has the potential to keep your scalp away from unwanted elements like grime, dirt, and grease. 
6. Give your hair the royal treatment with the hair serum
Follikesh Hair Growth Serum enables you to stimulate and enhance the quality of your hair while offering protection and nourishment. Applying this serum on regular basis gives your hair a soothing and nourishing effect while minimizing fizzy hair. 
7. Get your hair trimmed regularly
Though it might sound a bit odd that trimming can help your hair grow faster, the fact is that regular trims improve the look and volume of the hair. With the help of trimming you can get rid of the unhealthy split ends that can make your hair look dull and shapeless. However, frequent trimming of hair will aid in less hair breakage and grow longer in a shorter amount of time. Protecting your hair from unhealthy stuff will give your hair the perfect break that you had always dreamed of.
8. Revive your hair while sleeping
You might be wondering how sleeping can aid the health of your hair. Yes, it's true and it's an easy way to show care for your hair. Tying a tight ponytail or braid can definitely have some bad results. You must avoid sleeping with tightly tied hair or else it will reverse all your efforts to grow your hair faster and can even aid in causing severe hair fall and breakage while leaving your scalp in pain. Let your hair stay loose and at ease instead of handling it harshly. If you are willing to care for your hair in the right way, then make sure to sleep on a silk pillow cover instead of a cotton one as it prevents friction and gives the perfect kindness to your hair that is required on the daily basis.
9. Reduce your stress
You might have noticed hair fall more often when you are stressed out. Hair is a delicate component of our body, and it is essential to keep it away from all stress and unhealthy habits. During stress, a chemical reaction occurs in the body that has tremendous negative impacts on the health of your hair. Unfortunately, you can see the reflection of the change in your outward appearance, including your hair.
Minimizing and managing stress in your life will not only positively affect your life but also improve the life of your healthy hair. Though it is not easy for all to avoid it altogether, look for ways to unwind yourself by exercising daily for a while or giving yourself a rejuvenating break with a massage and aromatherapy. You can look for other great ways to reduce your stress that in turn benefits your hair to grow faster.
10. Cold Water Rinse
Cold water closes the minute openings and blocks the dirt from accumulating on the scalp. It not only locks the pores but also closes the hair cuticle while preventing the moisture-loss process. However, hot water takes away the moisture from your hair while cold water holds the moisture and the natural sebum proving to be beneficial. Remember, more moisture means less frizzy hair. Cold water preserves your hair's moisture, leaving your hair less prone to frizzle.