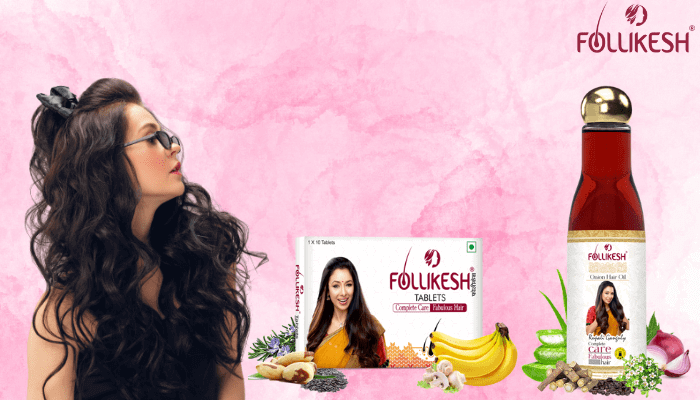 As the crown of glory, our hair adds the highest value to our personality. Are you noticing more than usual strands on your hairbrush every time you comb? Well, it could be an alarming situation where you must start thinking of something not-so-usual to care for your hair. Experts around the globe frequently believe that excessive hair fall is responsible for the shrink in hair density by making strands lifeless.
The term hair density is used for defining the proximity of the hair strands. Probably, it could be also defined as the count of hair strands in inches or cm over your scalp. High density indicates thicker and healthier hair. This density relies on the uniformity at which the hair fall occurs. Ignoring unusual hair loss on regular basis may soon start poorly affecting the volume of your hair.
Some of the reasons for Low Hair Density
Many people can agree with the scenario where the regular hair care routine is not dealing with the hair fall issue with accuracy, in fact they are contributing to worse results. Here are some of the primary reasons for experiencing low hair density for real:
Stress
Genetics
Improper Diet
Hormonal fluctuations
Wrong choice of hair care routine
Menopause
Pregnancy
Illness or medication side effect
Taking regular hot showers
Colour treating hair
Heat-styling
Poor sleep cycles
Other environmental effects
Ways to enhance hair density
As discussed above, with so many factors responsible for losing hair density, one common factor is your diet. Those with poor eating habits can experience unusual hair fall. It is essential to eat a balanced meal to ensure all the nutrients your body gets for normal functioning. For instance, ponder on a healthy diet with the goodness of proteins, fibres, carbs, Vitamins, and healthy fats. Have you tried Avocado for hair? If not, you should!
Loaded with essential nutrients, Avocado helps make the hair thicker and shinier by escalating the growth cycle. This super fruit is rich in Vitamin E content. Therefore, it helps boosts the density of hair while helping it grow further. The antioxidants found in this fruit help reduce the impact of free radicals while contributing to strengthening the strands. Apart from avocados, you can pick protein-rich foods such as spinach, eggs, carrots, etc.
Support hair growth with supplements
Our growing body needs more than what we are consuming on daily basis. In short, we usually do not eat enough to fulfil our nutritional needs for overall well-being. Lack of nutrients needs to get compensated by incorporating supporting nutritional supplements into the daily routine. The naturally nutrition-enriched supplements help boost the volume of hair with the goodness of Biotin, Vitamin A, B, and C, and Collagen.
Follikesh Hair Growth Tablet is power-packed with L-Methionine (Brazil nut), Biotin (Banana), L-lysine (Mushroom), and L-Cysteine (Sunflower Seeds) to promote new hair growth healthily. It strengthens, nourishes, and rejuvenates hair strands from the inside with an extra dose of nutrition.
See your hair care expert
Hair loss could occur due to an unidentified underlying illness. In case none of the products and a balanced diet helping for your hair problem, you must consult a hair care expert. The trichologist is the best person to identify the root cause and offer a solution.
For instance, if you've tried all home remedies, supplements, and result-driven products but nothing worked in your case, then you must immediately seek expert help before it gets severe. The hair care expert thoroughly analyses the condition and accordingly puts you on medication.
Stress has always been considered an enemy of a healthy individual. We majorly lack at managing stress to avoid its adverse impact on our health physically and emotionally. It is essential to manage anxiety and stress effectively with the help of an expert or without. Indulging in meditation and yoga is an excellent way to connect with yourself and calm your worries.
Regular nourishment of the scalp is extremely essential. Start by giving your head a gentle massage. It superiorly helps in accelerating blood circulation on your scalp. Moreover, it helps eliminate toxins by boosting the hair density on your scalp. This practice further strengthens hair roots for better hair growth while relieving stress. Try including mind-soothing and scalp-nourishing essential oil for the massage.
Follikesh Onion Hair Oil
We all know how an onion has benefited the hair care game. Follikesh introduces a complete hair care range with the goodness of onion in a well-formulated form to enhance the density and quality of your hair. The onion hair oil by Follikesh consists of Onion Seed Oil, Almond Oil, Shikakai Oil, Olive Oil, Soya Oil, Black Sesame Oil, Argan Oil, and Tea Tree Oil. These naturally derived ingredients are packed in the bottle to offer non-toxic benefits of the ingredients. It further helps nurture the scalp by stimulating hair follicles for new hair growth. Each product is paraben and sulphate free to gently nourish the scalp while maintaining a healthy environment for new hair growth.